Tarn-et-Garonne
French Holiday Villas - Self Catering Holiday Homes in Tarn-et-Garonne, France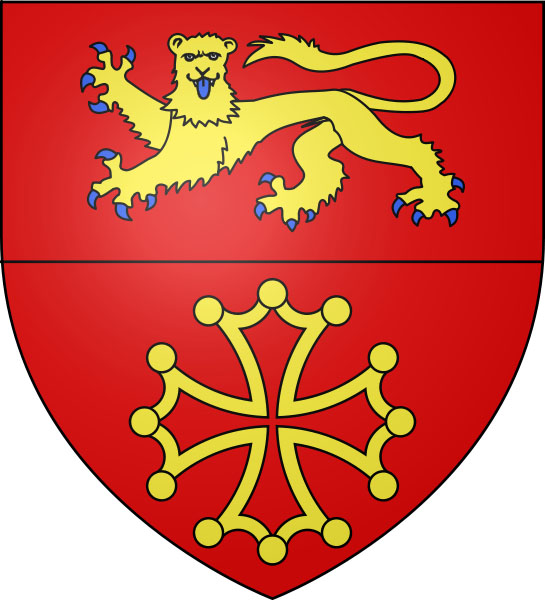 Search Rent-in-France for self catering holiday cottages, gites, apartments and villas in Tarn-et-Garonne, France. Named after the rivers Tarn and Garonne and located in the Southwest of France, Tarn-et-Garonne was created back on November 4th 1808 during the First French Empire by a decision of Napoleon I. It was created out of territories belonging to bordering departments. Over half of the of the territory was taken from the neighbouring department of Lot (including the towns of Montauban and Moissac). Around a third was taken from the Haute-Garonne department (including Castelsarrasin) and the rest from the departments of Gers, Aveyron and Lot-et-Garonne. Tarn-et-Garonne is part of the Midi-Pyrénées region of France, its neighbouring departments include Lot-et-Garonne, Aveyron, Haute-Garonne, Tarn, Lot and Gers. A holiday rental in Tarn-et-Garonne will offer you a break to suit everyone. This is mainly due to the fact that the department has been split into five distinct and unique regions by the multiple rivers that run through the area. For those that love the water there are a large number of water based activities to enjoy whilst renting a Tarn-et-Garonne holiday property in France. The rivers Aveyron, Tarn and the Garonne are splendid places to walk and enjoy the tranquil environment. With around 1400km of fishable rivers in the department, along with a number of lakes, the Tarn-et-Garonne department has become very popular with fishing fans visiting the area each year - be warned that a fishing permit is required. Take a self catering Tarn-et-Garonne cottage and explore the rural surroundings that the area has to offer which make it ideal to enjoy walking, horse riding and even mountain biking during your stay. There are a number of walking trails marked out across the countryside as well as cycling and mountain biking tracks (bike hire is readily available), these cater for all abilities from the short relaxing trails to the longer and more challenging ones.
Places to visit in Tarn et Garonne
The north of the department is home to a beautiful region know as the quercy hills, an area that is full of small medieval towns. Quite a contrast to the South where you will find the Gasgcogne Hills, where a round of golf or sailing on the fantastic lakes will take up many enjoyable hours of your holiday in Tarn et Garonne, especially during the summer months.
Caussade A small traditional market town that is definitely worth visiting during your visit to Tarn-et-Garonne. This is where you will be able to enjoy the traditional French way of life at its best.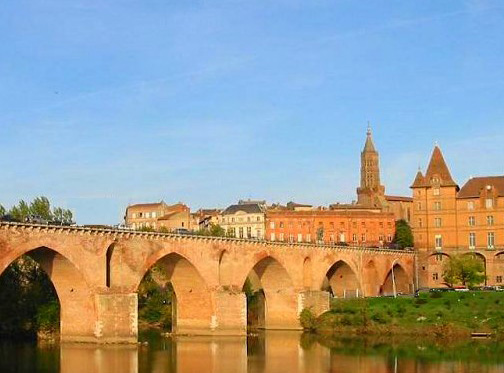 Montauban Montauban is the capital of the Tarn et Garonne department and is situated on the banks of the River Tarn approximately 30 miles from Toulouse. Being the oldest bastides in southern France there are a number of monuments, historical buildings and museums to keep you busy. The town also boasts a number of shops, restaurants, bars and cafes.
St-Antonin Noble Val Part of Tarn et Garonne that is not to be missed during your stay. One of the oldest settlements in the Midi-Pyrenees region St-Antonin Noble Val is situated adjacent to the Aveyron river and beneath the towering Roc d'Anglais. The town is the perfect base to explore and discover the Grotte du Bosc caves and the wonderful wild countryside. St-Antonin Noble Val is home to a fantastic market which is held every Sunday morning and must be on your list of things to visit during your holiday break.
Moissac A small but very friendly town. Home to the Abbaye de St-Pierre where you can see a fantastic but unusual sculpture of Jesus.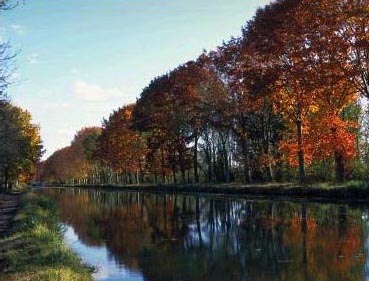 Tarn et Garonne has a very pleasant Mediterranean climate. This means the summers tend to be long and beautifully mild with the winters being short and relatively dry. The summer daily temperatures peak around the mid 20's (°C), meaning that activity is possible even at midday in the height of the summer. Tarn et Garonne holiday villas offer you the fresh and clean air of the Pyrenees, which some say is among the best local air quality in Europe. Make sure you spend time enjoying the evening skies. The crystal clear star-lit nights provide fantastic viewing and you will often see shooting stars.
Getting to Tarn et Garonne is easy with a number of low cost budget flights flying daily from Gatwick, Stansted and Heathrow direct to Toulouse and Rodez airports. Both airports are approximately 1 hour from Tarn et Garonne. Please check British Airways, Ryan air, Flybe, Airfrance and Easyjet for more details. Alternatively take the train, there is a regular service from all over France to Caussade,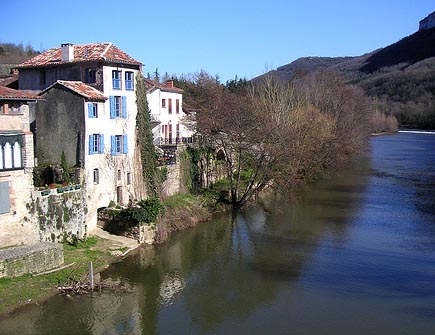 Villefranche de Rouergue and Toulouse.
Make the Tarn-et-Garonne your self catering holiday destination. Situated right at heart of South eastern France, the department has many attractive assets. Its unspoilt nature, rural surroundings, interesting history, along with a fantastic cultural heritage and friendly locals will ensure an enjoyable experience in this lovely part of France!