Self Catering Juan les Pins Holiday Rental Villas and Apartments, France
Juan-les-Pins can be found in the Alpes Maritimes department, in the Provence-Alpes-Côte d'Azur region. Situated just west of the world famous destination of Antibes on the glorious Côte D'Azur, Juan-les-Pins is one town you'll fall in love with while staying in a Juan-les-Pins holiday rental villa or apartment. Historically the inhabitants of Antibes also used to flock to Juan les Pins to take a promenade, a picnic in the shadow of the wooded pine tree hillside or to collect branches and cones for their stoves. The village was given the name Juan-les-Pins (pines in English) in March 1882.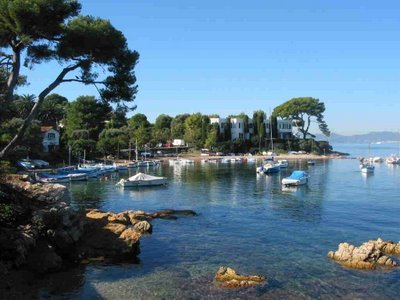 Juan-les-Pins became popular in the early decades of the 20th century, and during the 1920's played host to many celebrities, including Ernest Hemingway and Charlie Chaplin. Even the novelist F Scott Fitzgerald referred to it as a 'constant carnival!' Today Juan-les-Pins is a major holiday destination popular with the international jet-set. It boasts its own casino, nightclubs and sandy beaches and inlets which you can also enjoy while renting your self-catering holiday rental villa in Juan-les-Pins.
Juan-les-Pins is famous for its annual jazz festival in July, New Orleans is even a sister city! Soak up the jazz atmosphere while on holiday in Juan-les-Pins! Along the street behind the seaside stage where the annual jazz festival "Jazz à Juan" is held, there are tiles laid into the pavement with handprints of more than 50 jazz musicians who have played here.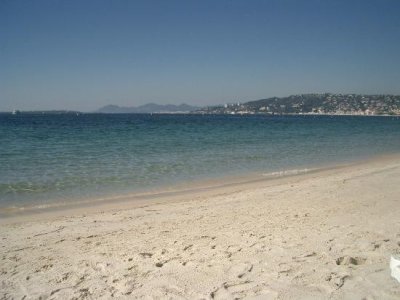 Places to visit while staying at your Juan-les-Pins holiday villa include the Chateau Grimaldi, once home to the Grimaldi Family, as well as the Picasso Museum, in nearby Antibes. After the Second World War, Picasso worked here for half a year and donated his paintings upon completion to the Chateau. Europe's largest marina can be found nearby in Antibes also.
Juan-les-Pins enjoys a Mediterranean climate. The summer season typically lasts from May to October, although April and November often experience temperatures above 20 °C (68 °F). Winters are mild, with average temperatures of 13.4 °C (56.1 °F) during the day and 5.8 °C (42.4 °F) at night in the period from December to February.
Nice is the closest international airport serving Juan-les-Pins. Many airlines fly direct Nice from several airports in the UK, including easyJet and British Airways. By road take the autoroute A8, exit for Antibes. There is also a train station in the town linking to all major French cities.