Ariege
Self-catering Ariege holiday rental homes - Chalets Ariege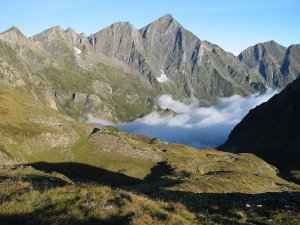 Ariège is a department in southwestern France named after the Ariège River. The department is part of the Midi-Pyrénées region and is surrounded by the French departments of Haute-Garonne, Aude, and Pyrénées-Orientales, as well as Spain and Andorra on the south.
The department is dominated by the Pyrenees mountains, which form the border between France and Spain – which make staying in a holiday chalet in the Ariège, unmissable. The mountain range forms a fantastic backdrop to the entire Ariège Department, rising to some 10,000 feet. There are hundreds of miles of well-marked paths which allow exploration of this mountainous department. It's also easily accessible via good roads, cable cars or by foot.
There are countless attractions and things to do throughout the year whilst renting a self catering holiday home in the Ariège. Fresh water lakes provide a variety of activities throughout the summer including swimming, fishing, canoeing and sail boarding. For the winter at your Ariège holiday rental, the department has several downhill ski resorts - the largest being Ax-Bonascre, Les Monts D'Olmes and Guzet. There are many cross country ski-ing resorts, one of the best being at Plateau de Beille, near Les Cabannes.
Foix is the capital of the Ariège. It is an ancient medieval town with a fortress; Chateau de Foix is perched on a hill overlooking it. This is Cathar country – the area is steeped in history! Another famous chateau in the Ariège is Montségur, located on a rocky outcrop at a height of 1200 metres.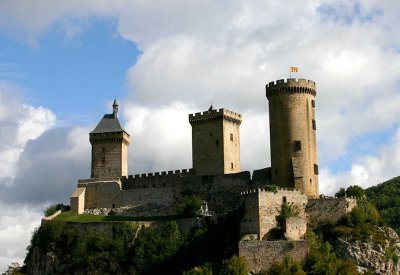 Of other important towns in the department, Pamiers is host to a large commercial centre and three churches; Mirepoix is a medieval town, as is Saint-Lizier situated on a hilltop with winding streets, fine views and a church with cloisters that are noteworthy. Saint-Girons hosts a Saturday market.
There are also many unspoiled villages and hamlets to enjoy during a holiday in the Ariège - tucked away in the valleys close to the department's border with Spain - Seix, Cominac and Aulus Les Bain all come alive in the holiday season.
Ariégeois gastronomy is based on the cooking of Pyrenean regional food, such as cheese or charcuterie from the mountain country!
Travelling to your Ariege self catering holiday home
By car: Driving to the region means taking the A20 from Paris towards Toulouse and following signs to Foix when you reach Toulouse's périphique. By air: The closest is Toulouse-Blagnac international airport, a 1 hour drive away from Foix. Scheduled, charter and low-cost airlines all fly to this airport daily from airports throughout the UK. Carcassonne is two hours away and also offers regular flights from the UK. By rail: A service runs from Paris Austerlitz to Toulouse station. From there trains operate regularly to Foix.