Jura
Self-catering holiday rental homes in Jura, France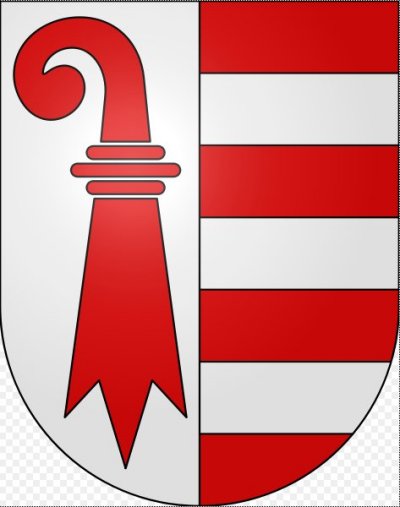 Jura is a department in the east of France named after the Jura Mountains. It's one of four departments in the Franche-Comté region and is surrounded by the French departments of Doubs, Haute-Saône, Côte-d'Or, Saône-et-Loire, and Ain, as well as the Swiss canton of Vaud on the east. The Jura –Gaulish meaning 'forest' – is France's premier cross-country skiing area. Every year the region hosts the Transjurassienne, one of the world's toughest cross-country skiing events. If you like skiing – a visit to the Jura is irresistible!
Rent a self catering Jura holiday farmhouse and explore this exceptionally beautiful region of mountains and high plateaux descending to huge forests and vineyards on the lower slopes. The geological term Jurassic is taken from the great arc of limestone that forms the mountain range of the Jura, which partly lies in Switzerland. The department boasts dramatic gorges, caves and chasms carved out of limestone. Water rises everywhere resulting in springs, rivers, cascading waterfalls and still, tranquil lakes. In the summer months stay in a holiday home in the Jura department and savour this stunning department on foot, by bike, or even on horseback. Lakes and rivers offer the chance of canoeing, fishing or leisurely riverboat trips.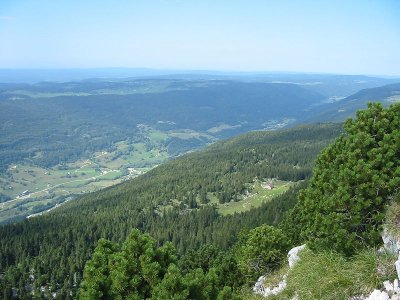 The climate of the Jura varies greatly by elevation. The lower valleys are temperate and pleasant, but the high mountain valleys have bitterly cold winters. Jura is a wine-growing region producing distinctive wines, such as vin jaune.
The capital of the Jura is Lons le Saunier. A picturesque thermal town, founded in 1892, the spa is still in operation today and caters for almost every need from simple relaxation to complex health regimes.
Lons-le-Saunier's other claim to fame is Rouget de Lisle - who composed a war song in 1792 - later known as the French National Anthem or 'Marseillaise'. There is a Musee Rouget de Lisle - a reconstruction of the composer's home.
Arbois is the key town of the wine region in the Jura. Arbois is also famous as the birthplace of Louis Pasteur, and his house and laboratory can be visited.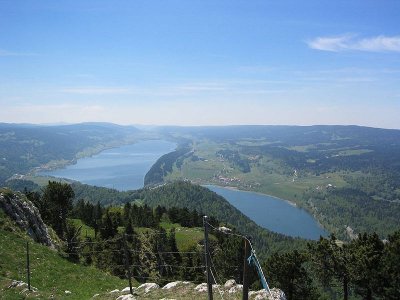 Dole, the former capital of Franche-Comté also has a Pasteur connection – he kept a house here as a retreat – and there is a museum devoted him. Dole has a charming old quarter of medieval buildings and winding streets, with a 16th century church with a beautifully carved portal.
Travelling to your self catering Jura holiday rental accommodation
By Air: The nearest airport is Dijon approximately 1hr 10mins away. Geneva (in Switzerland) and Lyon airports also serves the department. Numerous low cost airlines serve all of these airports on a regular basis. By Car: Via the A6 from Paris and the A6/A7 from Lyon. The A39 traverses the department. By Train: The TGV serves on the Strasbourg-Lyon route which passes through numerous stations in the department.