Self Catering Sainte Maxime Holiday Villas and Apartments – Rent in France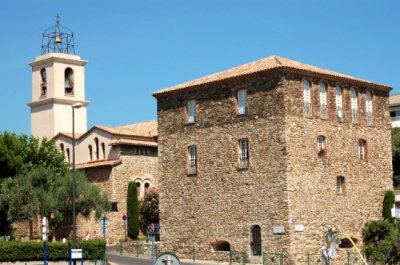 Sainte-Maxime is perfectly situated on the French Riviera in the Var department in the Provence-Alpes-Côte d'Azur region. The picturesque village was founded around 1000 AD by monks from Cannes. After building a monastery, they named the village after one of their saints - Maxime.
In the 20th century the village grew attracting artists, poets and writers who enjoyed the climate, the beautiful surroundings and the azure blue water – which you can still enjoy today while staying at your Sainte Maxime holiday rental villa or apartment. In front of the old town is the tower - La Tour Carrée - built by the monks to protect the village from invaders.
Sainte Maxime is very much "alive" all year. There is the old town which boasts shops, markets, restaurants, bars and cafés opposite the harbour – offering lots of temptations while staying at your Sainte Maxime holiday rental villa. Here, whilst on holiday in Sainte Maxime, you'll also find fast boat transportation to Les Issambres, St Tropez and Port Grimaud. There is an enticing shoreline promenade with parks, pine trees, boulodrome Prince Bertil, and stunning sandy beaches.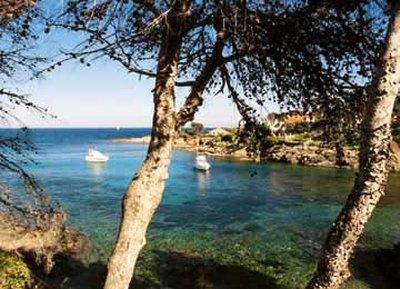 There are also Blue Flag supervised beaches to discover while renting a self-catering holiday home in Sainte Maxime. On the west side, The Croisette boasts a sailing school. On the east side of Sainte Maxime you'll discover La Nartelle, La Plage des Eléphants and La Garonette all of which offer water-skiing and jet-ski activities. There are 8 golf courses within 30 minutes radius by car.
Mild winters and moderately warm summers contribute greatly to the reputation of Sainte Maxime. The French Riviera enjoys about 300 days of sunshine throughout the year, with an average annual temperature of approximately 60F (16C). During summer it can be very hot with average temperature of 27ºC and about 11 hours of sun a day. The average water temperature in the summer months is about 20ºC. In autumn and spring you can rely on warm weather as well. With around 8 hours of sun per day, these seasons are quite mild as well. Winters are pleasant, short and mild.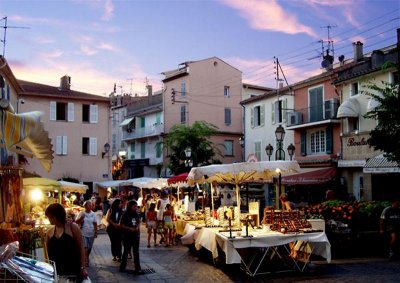 Motorways around the French Riviera provide fast access between cities and towns. Sainte Maxime is located off the A8, simply follow the D25. The nearest train station is at Saint Raphaël , 14 km up the coast, where there are frequent services to France's major cities. Nice airport is 62 km from the centre of Sainte-Maxime. Many airlines fly direct Nice from several airports in the UK, including easyJet and British Airways. Rail travel is possible.