Self Catering Cannes Holiday Rental Villas and Apartments, France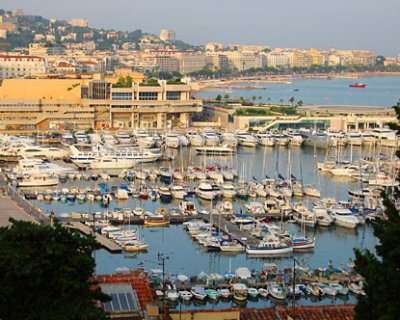 Cannes is one of the best-known destinations on the French Riviera. It is nestled in the Alpes-Maritimes department in the Provence-Alpes-Côte D'Azur region. The highlight of the town's social calendar is the annual Cannes Film Festival. Cannes first became a destination for the world's rich and elite during the 19th century Belle Époque (Beautiful Era). The impact of which can still be enjoyed today when staying in a Cannes holiday rental villa or apartment. At the end of the 19th century, ambitious projects such as the shopping paradise of the rue d'Antibes and the opulent luxury of the Carlton Hotel on the Croisette were carried out.
The city council had the idea of an international film festival - launching the first one in September 1946, since then Cannes has grown an international reputation as the destination for global festivals throughout the year. Expect to bump into famous faces while renting your self-catering Cannes holiday home!
La Croisette is Cannes stunning waterfront avenue lined with palm trees. La Croisette is known for its picturesque sandy beaches, chic restaurants, cafés and designer boutiques. La Suquet, the old town, is a trip worth making while on holiday in Cannes. The city is also famous for its various luxury shops, restaurants, and luxury hotels including the Miramar and the Martinez.
Be sure to explore several museums including the 'Musée d'Art et d'Histoire de Provence' which houses artifacts from prehistoric to present, in an 18th century mansion. The Musée de la Castre, the Musée de la Marine, Musée de la Mer, Musée de la Photographie and Musée International de la Parfumerie are other destinations for culture fans. The Man in the Iron Mask was also imprisoned on the nearby Île Sainte-Marguerite.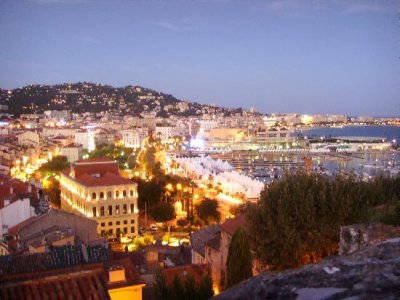 The climate is Mediterranean and the city enjoys 12 hours of sunshine per day during summer. Cannes summers are long and warm, with summer daytime temperatures regularly hitting 30°C. Temperatures remain high from June to September; a Mediterranean breeze keeps summer evenings comfortably cool. Temperatures drop below 10°C for only three months of the year (December to February). The spring and autumn are also warm.
Nice Airport is located 24 km (15 mi) from Cannes. Many airlines fly direct to Nice from several airports in the UK, including easyJet and British Airways.By car you can reach Cannes via the A8 motorway.TGV rail services to the railway station in Cannes provide access to and from major French cities, including Nice, Marseille, Lyon, Paris and Toulouse.