Morbihan
Holiday Villas France -
French holiday rental Cottages & Villas in Morbihan, France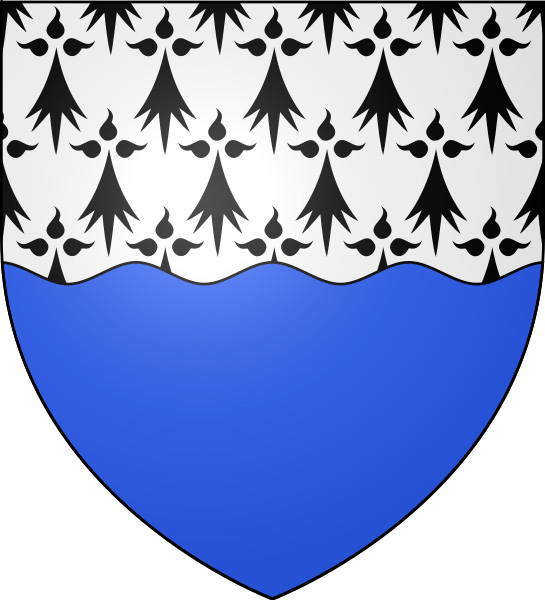 Search Rent-in-France for French self catering cottages, gites and villas in Morbihan, France. Named after the Morbihan (small sea in Breton), Morbihan is a department in France situated in the northwest. Created back in 1790 Morbihan is one of the original 83 departments and was created from part of the Duchy of Brittany. Morbihan being Breton means this is the only department in France that doesn't have a french name, it is also the only department in France that has kept its original name. Part of the current region of Brittany, Morbihan is surrounded by the departments of Finistère, Loire-Atlantique, Côte-d'Armor, and Ille-et-Vilaine. The Atlantic Ocean can be found on the southwest coast. Legend states that the Gulf of Morbihan has a number of islands, 365 to be precise, but reality shows there are only between 30 and 40. Some of these are owned by movie stars, musicians and fashion designers.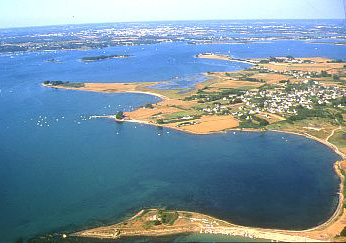 It is famous for its impressive megalithic sites, of which many predate the Egyptian Pyramids and Britains well known Stonehenge. Although their origin is still uncertain, the area is dotted with dolmens and menhirs. Many people believe these to be ancients maps of constellations, some believe them to be early calendars and others just think they are memorials. Either way these mysterious rocks are impressive and are definitely worth seeing whilst renting a holiday rental property in Morbihan, France. A self catering Morbihan rental gite or villa will offer you fantastic access to some fine beaches and unspoilt rural areas with forests full of wild boar and deer and rivers full of fish. There are some fantastic historical sights to visit during your holiday in the Morbihan department, France. Visit castles from the Hundred Years War at Josselin and Pontivy, the megalithic site of Carnac which is one of the finest, and the World War Two submarine pens which have been magnificently preserved in Lorient. Renting French holiday homes in Morbihan is a must for all golf fans as the area has some rich golfing heritage. The golf course at Gold de Baden is considered as one of the toughest around but don't worry as the area has a number of courses which will suit every player whatever your ability. All of the courses are within easy access from your Morbihan holiday house, France.
Things to do and places to visit in Morbihan, France
AURAY A pretty little port town. This is one of the best places in Morbihan to take advantage of the water and spend a day sailing. Alternatively you can take a cruise around the many islands that the Gulf of Morbihan has to offer!
QUIBERON A self catering holiday rental cottage or gite in Quiberon will offer you some of the best beaches in France. This premier beach resort which is located on a slender peninsular has a large number of golden beaches to choose from. Please be aware that although these are some of the best beaches around, that some of the beaches have extremely strong undercurrents so please check where it is safe to swim first.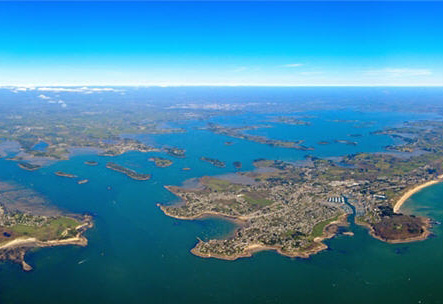 VANNES Like the towns of Pontivy and Rochefort en-Terre, Vannes is the remains of an old medieval town at heart. With its half timbered houses, magnificent squares, ramparts, crocked tones streets and the cathedral section of the city which is centrally based around the impressive Cathedral St Pierre. Vannes is the capital of Morbihan.
GULF OF MORBIHAN A selection of miny islands situated of the Morbihan coast. No one knows how many there are but there are believed to be anything from 40 up to 365. This is mainly due to what people think an island is and more importantly what is the definition of the word island. Can a tiny bit of land that has broken off of the mainland due to high tide be classed as an island or not?
CARNAC Going back to megaliths, dolmen and menhirs in the neolitic times there is the world known standing stones which over the years have become one of the biggest attractions in the area. Carnac is the centre of hundreds of fantastic stuctures for you to explore when taking holiday accommodation in Morbihan.
A Morbihan holiday letting will offer you 800kms of brilliant sandy beaches along with its rugged coastlines, islands, rivers and estuaries. The natural beauty of its coast and the clear waters make the Morbihan department a fishermen, climbers, divers or surfers paradise.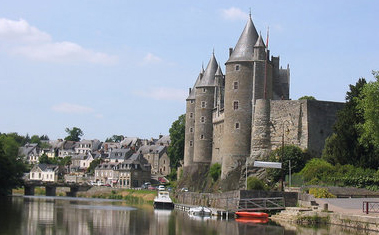 Summers in Morbihan are warm due to the effects from the Golf Stream, average temperatures hit around 25°C in the summer months. The winters on the over hand are very wet where the temperature may drop to an average of around 5°C.
Rennes (ZFJ) is the nearest airport and is less than one hour away from the UK. RyanAir, British Airways and Flybe all offer cheap flights from Stanstead(STN), Birmingham (BHX), Southampton (SOU), Luton (LTN), Gatwick(LGW), and Exeter (EXT) airports. You can also travel by ferry and both Condor Ferries and Brittany Ferries offer crossings direct to Morbihan from the south coast of England.