Self Catering Flayosc Holiday Rental Villas and Apartments
The delightful medieval village of Flayosc sits on a hilltop in the beautiful and lush Var department of the Provence-Alpes-Cote d'Azur region of France. Flayosc, not far from the famous Côte D'Azur, is a delightful Provencal village worth visiting while on holiday in Provence.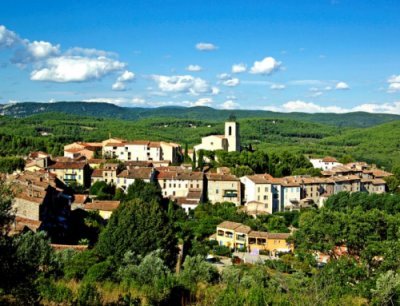 Reminders of Flayosc's important past as an ancient fortification are visible everywhere. The 'old town' is at the top of Flayosc, close to the church. From here you can see ancient gateways and the outer fortifications of the village when staying in a Flayosc holiday rental villa or apartment.
Flayosc has everything you desire in your French Provencal holiday. There is a fine selection of shops; including boulangeries, a patisserie, a boucherie and even a wine co-operative. If you don't wish to cook when renting your self catering Flayosc holiday home, then there is also has a superb delicatessen which sells excellent fresh quality regional dishes. You'll also be tempted at Flayosc's traditional Provencal market every Monday morning – be warned!
If all you want to do is relax while enjoying your holiday in the Var, Flayosc offers the perfect solution. By day there are numerous pretty village squares where you can watch the elders of the town play boules. In the evening there are numerous restaurants, cafés and bars worth exploring whilst on holiday in Flayosc.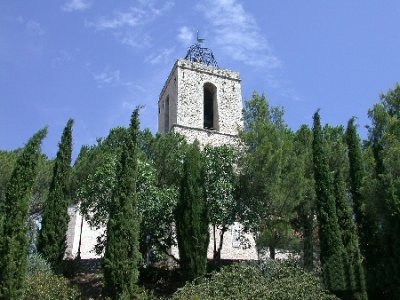 The glorious area around the Flayosc is legendary in its beauty. Trips worth making when staying at your Flayosc holiday villa include a dramatic Roman bridge and a fountain which springs naturally from a centuries old rock. Hiking, horse-riding, fishing, golf and water sports are among the many sports on offer here.
Other places to visit while enjoying your holiday rental in the Var include olive oil mills and wine co-operatives, where you can watch the artisans at work creating high quality produce. Perhaps you might enjoy the unusual Doll's Hospital, where antique dolls are restored to their former glory.
Winters can be warm and dry with a surprising amount of sunshine; there are occasional frosts and snow. Average daytime temperature ranges from 10°C to 28°C. Early spring can be wet, however if the spring starts dry, rain can occur in May and early June. Average temperatures range from 16°C to 28°C. April, May and June can be pleasantly warm. Summer is hot and very dry. Daytime temperature range from 25°C to 35°C.
Flayosc is situated just an hour from both Nice and Marseille. Many airlines fly to these airports direct from several airports in the UK, including easyJet, British Airways and Ryanair. Rail travel is possible as Flayosc is close to Draguignan, which has a railway station. A TGV can take you to Nice, Marseille or Toulon. If travelling by road, the A8 autoroute will bring you close to your destination, which is found just off the D555.