Ile-de-France
Self-catering holiday rental homes in

Île-de-France

,
France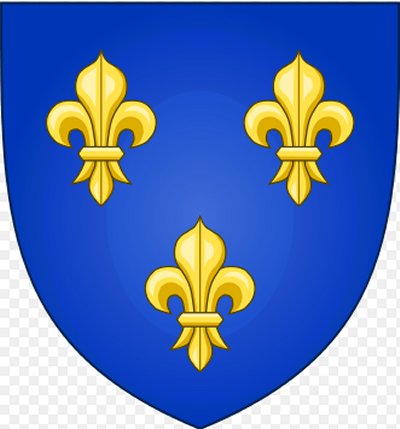 Contact our property owners direct at Rent-in-France and find your ideal Ile-de-France self catering holiday rental home in France. Choose from our list of self catering property rentals and enjoy a holiday in this spectacular region. Rent an Ile-de-France self catering holiday gite, house or cottage, or have a romantic getaway in an apartment or Flat! Île-de-France is the wealthiest and most populated region of France, composed mostly of the Paris metropolitan area. The region boasts the country's capital city Paris - the most visited capital in the world. There are many great reasons to stay in a holiday home in this superb region of France.
The region is composed of eight departments centred around its innermost department and regional capital - Paris. Around Paris, is the first ring of three departments known as the petite couronne ("small ring"). These departments are Hauts-de-Seine, Seine-Saint-Denis, Val-de-Marne. The outer ring of four departments known as the grande couronne ("large ring"). These are: Seine-et-Marne, Yvelines, Essonne, Val-d'Oise.
With 11.7 million inhabitants, Île-de-France is not only the most populated region of France but has more residents than Austria, Belgium, Greece, Portugal or Sweden. Economically, Île-de-France is the world's fourth and Europe's richest and largest regional economy. If it were a country, it would rank as the 15th wealthiest in the world.
Île-de-France is still popularly referred to by French people as the Région Parisienne (the Paris Region) or RP. However its inhabitants are more and more referred to as "Franciliens", an adjective created in the 80s and successfully used today. Ninety percent of its territory is covered by the Paris metropolitan area.
Places to visit when renting an Ile-de-France holiday rental home
Paris - The capital of France is a fusion of culture, history and nature - simply a breath taking experience when you visit the Île-de-France region. Paris' streets are made for walking, and the Champs-Elysees leads directly to the Arc de Triomphe. Views from the Eiffel Tower motivate romance, and Notre Dame Cathedral's facade is jumbled with gargoyles and flying buttresses.
You'd be forgiven for thinking that the region is a vast urban sprawl. When you stay in Île de France you'll be amazed to discover that the region is also known for its natural beauties; in the form of parks, forests and river lands. Surrounding Paris are suburbs and commuter towns interspersed by various chateaux, including Versailles, which is France's most popular attraction. Further out, the countryside becomes rich with forestland and fields of corn and wheat. Outside Paris is the popular Euro Disney, a classic Disney amusement park with a European twist.
Centre Pompidou - a complex in the Beaubourg area of the 4th arrondissement of Paris, near Les Halles, rue Montorgueil and the Marais. It is home to both a vast public library and the National Museum of Modern Art.
Chateau de Vaux-le-Vicomte - French chateau located in Maincy, 55 km southeast of Paris in the Seine-et-Marne departement. Vaux is surrounded by a rectangular moat and has been the location for many weddings, including for Desperate Housewives star Eva Longoria.
Cite medievale de Provins (Medieval city of Provins) - a UNESCO World Heritage Site that is famous for its medieval fortifications, such as the the 'Caesar Tower' and well- preserved city walls. Provins also produces many different specialities of food from roses.
Jardin des plantes - situated in Paris, it is the main botanical garden in France. One of the seven departments of the Museum national d'histoire naturelle. In addition to the gardens there is also a small Zoo. The grounds cover 28 hectares.
Notre-Dame de Paris - One of the first Gothic cathedrals, widely considered one of the finest examples of French Gothic architecture in the world.
Tour Eiffel (Eiffel tower) - The tallest building in Paris which has become a global icon of France and one of the most recognized structures in the world.
Stade de France - The National Stadium of France, situated in the Saint-Denis suburb of Paris.
Chateau de Fontainebleau - One of the largest French royal chateaux constructed over many centuries. Today, part of the Chateau is home to Art and music students from the United States.
Basilica St Denis - a large abbey church in the commune of Saint-Denis where kings of France and their families were buried for centuries.
Versailles and the chateaux of the region - Louis XIV's Chateau de Versailles, an exercise in opulence, is said to have nearly bankrupted the country. The Chateau de Fontainebleau is the folly of flamboyant king Francois I. Its forestland is popular with walkers, cyclists and rock climbers. Vincennes Castle features a creepy medieval dungeon and Thoiry-en-Yvelines is home to the Thoiry Castle and its surrounding Safari Park.
Travelling to your holiday rental accommodation in Ile-de-France, France
By air: Arriving into the region of Île-de-France by air means you have a choice of three airports: Paris Charles de Gaulle, Paris Orly and Paris Beauvais Tillé. Low cost, charter and scheduled flights from all of the regional UK airports operate regular flights into these airports. By Train: Arriving into the region from the UK on Eurostar will take you directly to the Gare du Nord. Including this station, there are six other stations to connect you to the Île-de-France region. A network of regional trains (RER) operates to transport you around the region. The RER has 256 stops in and around Paris, and runs on over 587 km (365 miles) of track. By Sea: It's an approximate five hour drive form Calais to Paris, in the centre of the Île-de-France region. By Road: Paris is well served by several free auto routes and 4 lane roads for getting round Île-de-France, the principle of which is le boulevard périphérique. In addition there are the A6 (direction Lyon Southern Auto route) and the A5 (direction Lyon South eastern Auto route) which are heavily used. A86 is a very useful road that nearly completely circles Paris.